Rhinebeck United Methodist Church
Saturday's Worship & Praise Services
Dear Friends,
We invite you and your friends to join us. 
Rhinebeck UMC Praise & Worship Service
3/11,3/18,3/25    Saturday's at 5:00 P.M.

Healing &Prayer Service
3/25 will be Saturday, March 25 at Rhinebeck UMC, Saturday,10:00 A.M.,83 E. Market Street.

We are excited to have Sharon Palatucci as our Guest Speaker/Vocalist.

OPEN GATE COFFEE HOUSE MINISTRIES
We are excited to bring you amazing musicians

3/18 Kate Prascher – 7:00 P.M.
3/25 J.M. Clifford & Nicole Cosme-Clifford – 7:00 P.M.

Limited space, so please make your reservations early.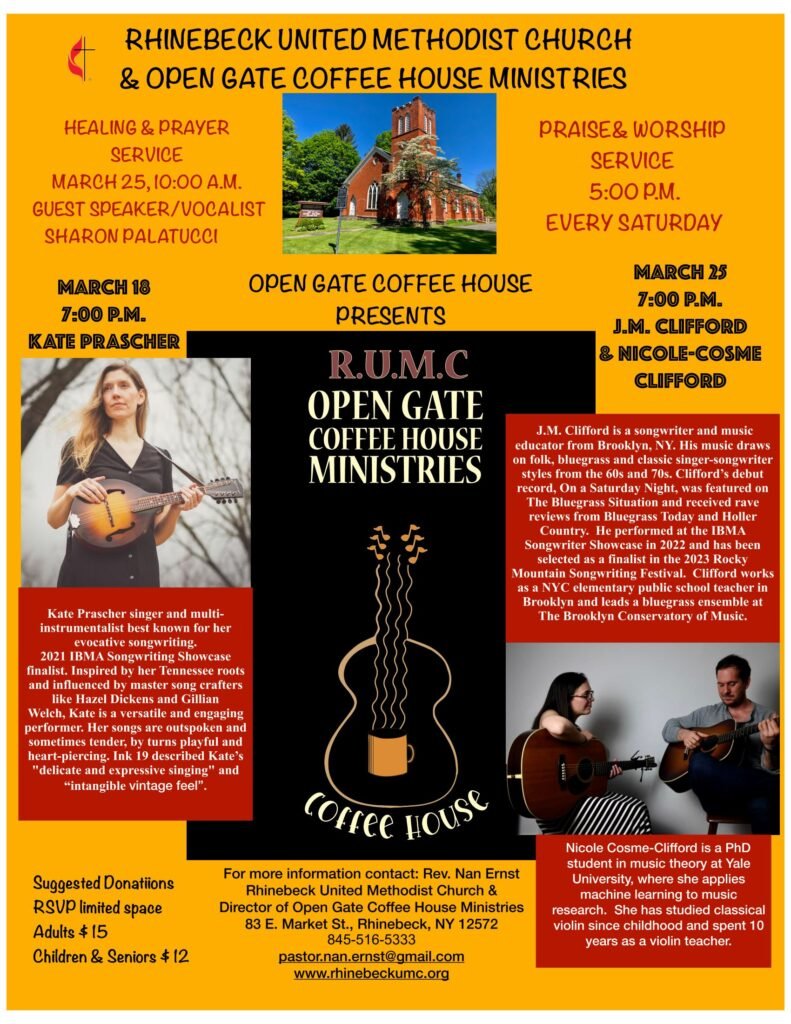 Rhinebeck United Methodist Church &
Director of Open Gate Coffee House Ministries
83 E. Market St.
Rhinebeck, NY 12572
845-516-5333
pastor.nan.ernst@gmail.com